Working with the LGMA gives you the opportunity to gain wide experience and to make a real difference for local authorities in Ireland.
Careers don't have to be linear, and we'll help you find your own path.
Regardless of your role with the Agency, you can be sure your work will have an impact and make a difference nationally, for individuals, businesses, and the wider community.
What we can offer you
We offer excellent benefits to our employees.
You will be paid according to an incremental salary scale and we offer excellent career progression opportunities.
We are committed to providing ongoing learning and development opportunities so that you can develop to your full potential.
We offer a friendly, supportive work environment and the chance to work in multi-disciplinary teams and gain exposure to a variety of areas.
All employees are members of a public service pension scheme. First time entrants to the public service join the Single Public Service Pension Scheme.
A healthy work-life balance is important to us; we offer generous annual leave as well as flexible working hours, a variety of special leave options and we are currently piloting an Agile Working Programme.
We offer paid maternity/adoptive leave and paternity leave.
We offer paid sick leave, in line with the public service sick leave scheme.
We support a range of other leave options including parental leave, carers' leave, study leave and a shorter working year scheme.
Employees are actively encouraged to pursue education opportunities through our Education Assistance Scheme.
We offer comprehensive employee occupational health and wellbeing programme including an Employee Assistance Programme (EAP), which offers free confidential counselling support and referral for those with personal or work-related difficulties, health screening, health and nutrition advice and wellbeing talks.
As an equal opportunity employer, we are committed to implementing equal opportunities in all our employment policies and procedures.
We are based in Dublin city centre, close to all public transport and we provide access to the Cycle to Work Scheme and the Tax Saver Scheme, to reduce your commuting costs.
We offer a salary savings scheme.
Our values

Local government focused
The LGMA will place local government at the centre of our activities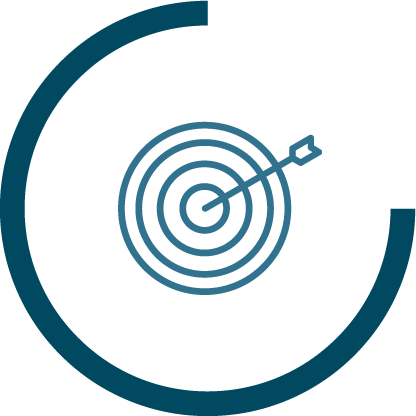 Strategic
The LGMA will focus on offering 3-5 year strategic planning, addressing coming challenges and opportunities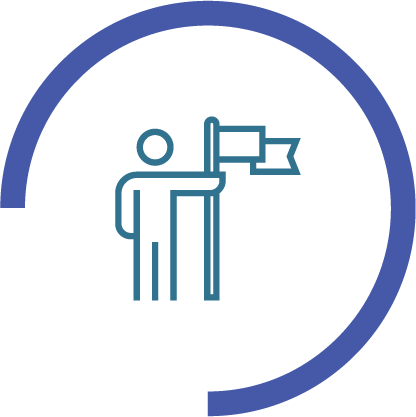 Leadership
The LGMA will lead and work with local authorities and other stakeholders to bring about positive change for the sector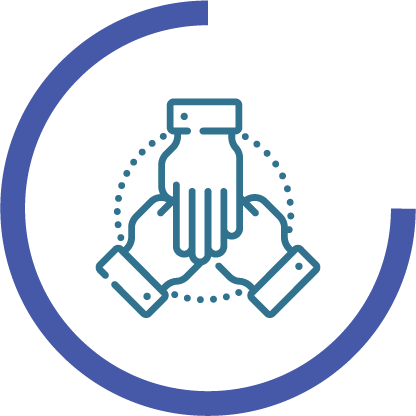 Collaborative
The LGMA will promote an ethos of collaborative working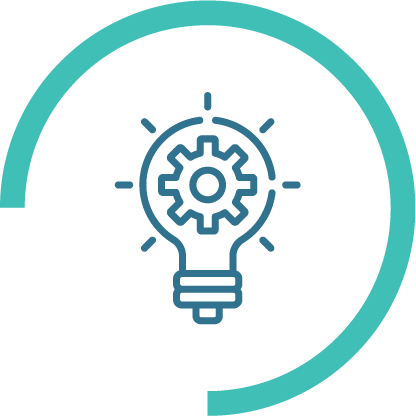 Innovative
The LGMA will embrace new ideas, new practices and technologies in order to advance and develop the sector in a forward-thinking way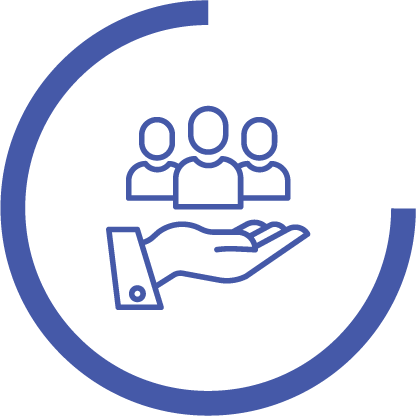 Responsible
The LGMA will be accountable and responsible for all its decisions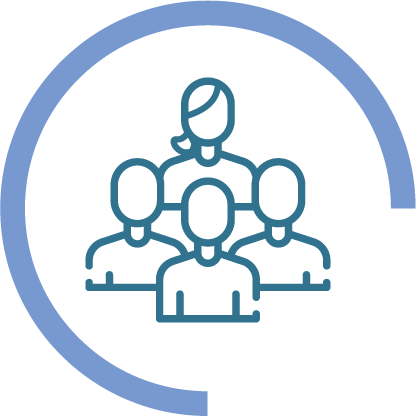 People
The LGMA values our employees and secondees and strives to build a flexible, knowlegable and resilient workforce
General information for applicants to the LGMA
Receipt of application
Applications must be submitted in the format as set out for each competition. Please follow the instructions carefully and ensure that your application is submitted in advance of the closing date and time.
Late applications will not be accepted under any circumstances.
Acceptance of application
Before you apply for any position, please familiarise yourself with the job description and ensure that you meet the essential requirements.
The acceptance of an application from a person, or the requesting of a candidate to attend for interview or any other test, is not to be regarded as an admission that such person possesses the prescribed qualifications, experience or other essential requirements. Prior to appointing any candidate to a position, the Agency will make any enquiries it deems necessary to establish the suitability of that candidate.
Contact details
All correspondence regarding your application must be sent by email to jobapplications@lgma.ie.
Please ensure that you have a valid email address and any change of your email address or contact phone number should be notified immediately to the Human Resources Unit quoting the relevant competition reference.
During an active competition you are advised to check your email on a regular basis. The onus is on each applicant to ensure they are in receipt of all correspondence from the Agency.
Canvassing
Any attempt by candidates themselves, or by any person(s) acting at their instigation, directly or indirectly, by means of written communication or otherwise, to canvas or otherwise influence, in the candidate's favour, any officer of the Agency or any person acting on behalf of the Agency, will automatically disqualify the candidates for the position(s) they are seeking.
Eligibility to compete
Eligibility to compete is conditional on applicants, where relevant, having the necessary requisite work permit/visa/permission to enable them to work legally in the Republic of Ireland. The onus is on each applicant to satisfy themselves that they meet this requirement.
Selection procedures
In the event of a large number of applications the Agency may shortlist on the basis of information provided in the application. It is therefore essential that candidates provide full details of qualifications and work experience in their application form. Selection methods may include:
• Shortlisting of applicants based on information contained in their application form
• Competitive preliminary interview
• Online testing of candidates' abilities
• Presentation to selection panel
• Competitive final interview
Notification to attend interview will normally issue one week in advance. Candidates will be required to attend for interview or any other tests at their own expense. It is not possible to alter the allocated interview/test date or time.
Candidate obligations
Candidates who do not attend for interview or any other test when and where required, or who do not furnish any material or evidence that the Agency may require in relation to their application, will have no claim for further consideration. Failure to furnish any documentation or other material within the required timelines will result in the candidate being deemed to have withdrawn their application from the competition.
Candidates must produce satisfactory documentary evidence of all qualifications claimed by them if required. Candidates have the responsibility to provide verification of the education qualifications deemed necessary for the post. Any credit given to a candidate at interview in respect of such claims is provisional and liable to revision if the necessary supporting documents are not furnished as requested. The Agency may request copies of academic transcripts and/or verify the authenticity of an applicant's qualifications with the relevant institutions.
Any candidate who supplies false or misleading information in their application may be disqualified. Candidates must not personate another candidate at any stage or interfere with or compromise the process in any way. Sharing information on the selection process through any means may result in you being disqualified.
The use of recording equipment of any type is not permitted at any stage of the recruitment process. Any candidate found to be in breach of this provision will be disqualified from a competition.
Candidates have the responsibility to provide verification of their identity.
Feedback to Candidates
The Agency is committed to offering feedback to candidates.
Candidates Right to Review
The Agency will consider requests for review of the selection procedures/decisions in accordance with the Agency's Recruitment Procedure.
We will endeavour to keep candidates informed of the progress of their application at the earliest possible date.
Offer of Appointment
Before any offer of appointment is made:
• Satisfactory references from two previous employers will be sought. You will be asked to provide details of two referees at application stage.
• Candidates must pass a pre-employment medical examination by a qualified medical practitioner nominated by the Agency.
Superannuation
Candidates who are new appointees to positions in the Agency will be offered the appropriate superannuation terms and conditions (including retirement age) as prevailing in the public service at the time. In general, new appointments who have never worked in the public service will be appointed on the basis of membership of the Single Public Service Pension Scheme. Full details of the scheme are available at http://www.per.gov.ie/pensions.
Prior public servants
While the default pension terms, as set out in the preceding paragraphs, consist of Single Scheme membership effective from 1st January 2013. In certain cases, this may not apply to appointees who have prior public service employment pre-dating 1st January 2013. Full details of the conditions governing whether or not a public servant is a Single Scheme member are given in the Public Service Pensions (Single Scheme and Other Provisions) 2012 Act. The pay and pension entitlement of an appointee who previously served as a public servant will be established in the context of their public service employment history.
Data Protection
The information submitted with an application is used in processing the candidature and subsequent employment (if successful) and such information is held subject to the rights and obligations of the Data Protection Acts.
General Data Protection Regulation (GDPR)
The General Data Protection Regulation (GDPR) came into force on the 25th May 2018, replacing the existing data protection framework under the EU Data Protection Directive. When you submit an application for a competition, we create a computer record in your name. Information submitted with a job application is used in processing your application. Where the services of a third party are used in processing your application, it may be required to provide them with information, however all necessary precautions will be taken to ensure the security of your data. If you are successful in the recruitment and selection competition, your application will be retained by the HR section of the LGMA.
To make a request to access your personal data please submit your request by email to: dataprotection@lgma.ie ensuring that you describe the records you seek in the greatest possible
Current vacancies
Communications Manager
Grade 7 - permanent or secondment
About the role 
The LGMA Communications Team works to increase awareness and understanding of the work and services of the local government sector, and to enable effective communication, consultation, and engagement with the sector.     
We manage and coordinate communications and campaigns on behalf of the local government sector, including public libraries.   We also support communications across the 31 local authorities and work closely with the County and City Management Association (CCMA) to advocate and engage on behalf of the sector.    
Within the Agency we provide communications support across all of the LGMA pillars and support on corporate and internal communications for LGMA.   
This is a unique opportunity to take a leading role in driving strategic communications for the local government sector. You will get the chance to develop and manage a wide variety of integrated campaigns including public information, consumer, brand awareness, public affairs, and corporate communications campaigns.   
This role will allow you to use your initiative and creativity, to drive ideas, and take ownership of campaigns and projects. We are seeking ambitious applicants who are enthusiastic about the difference they can make in the role.   In this role, you will have the opportunity to significantly develop your management and strategic communications skills and experience.    
Given the nature of local government, the position will give you the chance to work across a range of very interesting areas and projects, from award-winning campaigns like 'Ireland Reads' to communicating on important policy and service areas such as climate action, housing or planning.  You will also be centrally involved in areas such as stakeholder engagement, public affairs and issues management and the role will involve liaising with multiple stakeholders within local and national government and other organisations.  
Reporting to the Head of Media and Communications, the Communications Manager will work within a very collaborative team and will be responsible for managing a communications officer and digital content officer. You will also work as a trusted advisor across the LGMA and the local government sector.   
More information 

More information is available in the Information Booklet. 
To apply 

Applications must be made on the official Application Form. 
Applications should be emailed to jobapplications@lgma.ie by 5pm on the 3rd January 2024.   
Secondment and confined recruitment opportunities
Temporary HPSS Senior Staff Officer Grade 6 Secondment Opportunity – 2 Years 
Confined to the Local Authority sector and LGMA
About The Role
The temporary Senior Staff Officer Grade 6 is a full-time position for a period of two years. The successful candidate(s) will work as part of a multi-disciplinary team within the local government Organisational Support Pillar to deliver a range of forward facing and internal services to the local government sector.
The successful candidate(s) will be assigned to the HPSS programme and will be part of a team that enables local authorities and public service organisations to provide HR and payroll services efficiently, accurately, and safely within the public service.
Working on the implementation and delivery of relevant projects
Developing and maintaining customer relationships
Sharing and using knowledge between teams
More information 
More information is available in the Information Booklet.
To apply 
Applications must be made on the official Application Form.
Applications should be emailed to jobapplications@lgma.ie by 5pm on December 18th 2023.